Update
Your
Google
Busines
Profile
Hours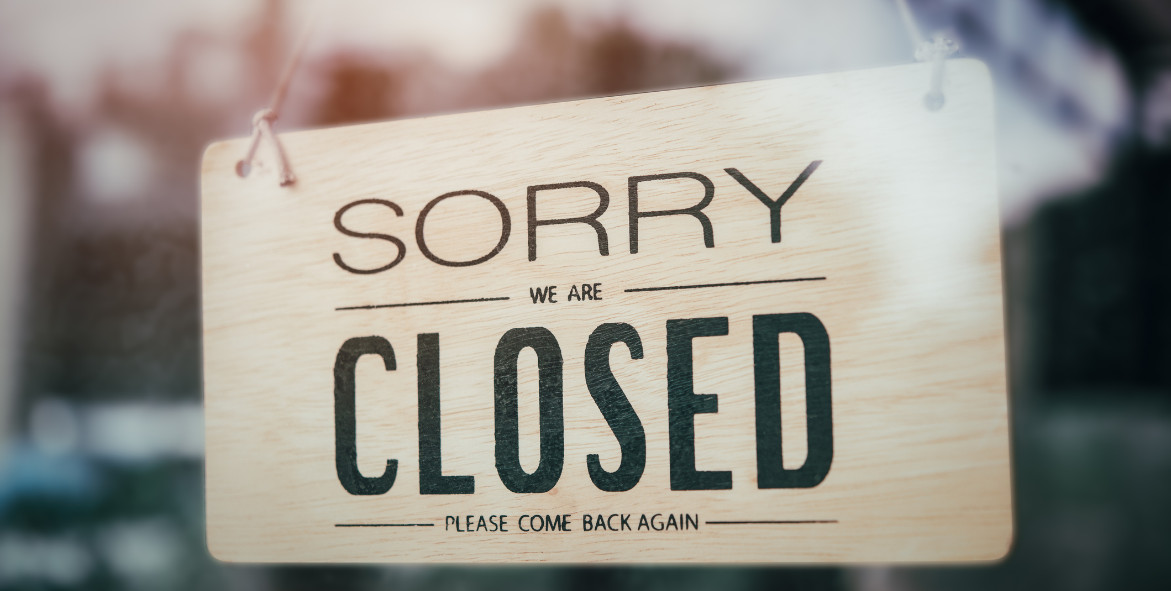 Before you lock your practice doors for Memorial Day weekend, there is one more VERY important thing to check…have you updated your Google Business Profile listing with your holiday hours?
You might be asking, "What in the world is a Google Business Profile, and why do I need to worry about that yet, too?"
Fair question.
Google recently changed the name of Google My Business, a term it had used for years, to Google Business Profile. This is a tool that allows you to be at least partially in charge of the info Google presents to searchers across Google's various features, including search and map results. We are assuming here that you have already claimed your profile. (If not, you should get started on that ASAP.)
Once you are logged in, it's a very simple process to update your hours for holidays, vision expos, continuing education, vacations, etc. In fact, you can even add all the special hours that you are aware of for the whole year at one time.
Another good thing is that logging in and updating your profile like this, signals to Google that you are a business that stays on top of things…meaning it is more likely to show you as a result when people do searches. You should also check and update your Products, Services, and more…but that's a topic for another blog post!
Simple Steps for Updating Your Google Business Profile Hours
#1. Log into your Google Business profile. As shown in the image below, click on "Posts" and then click the pencil icon by the calendar in the hours section.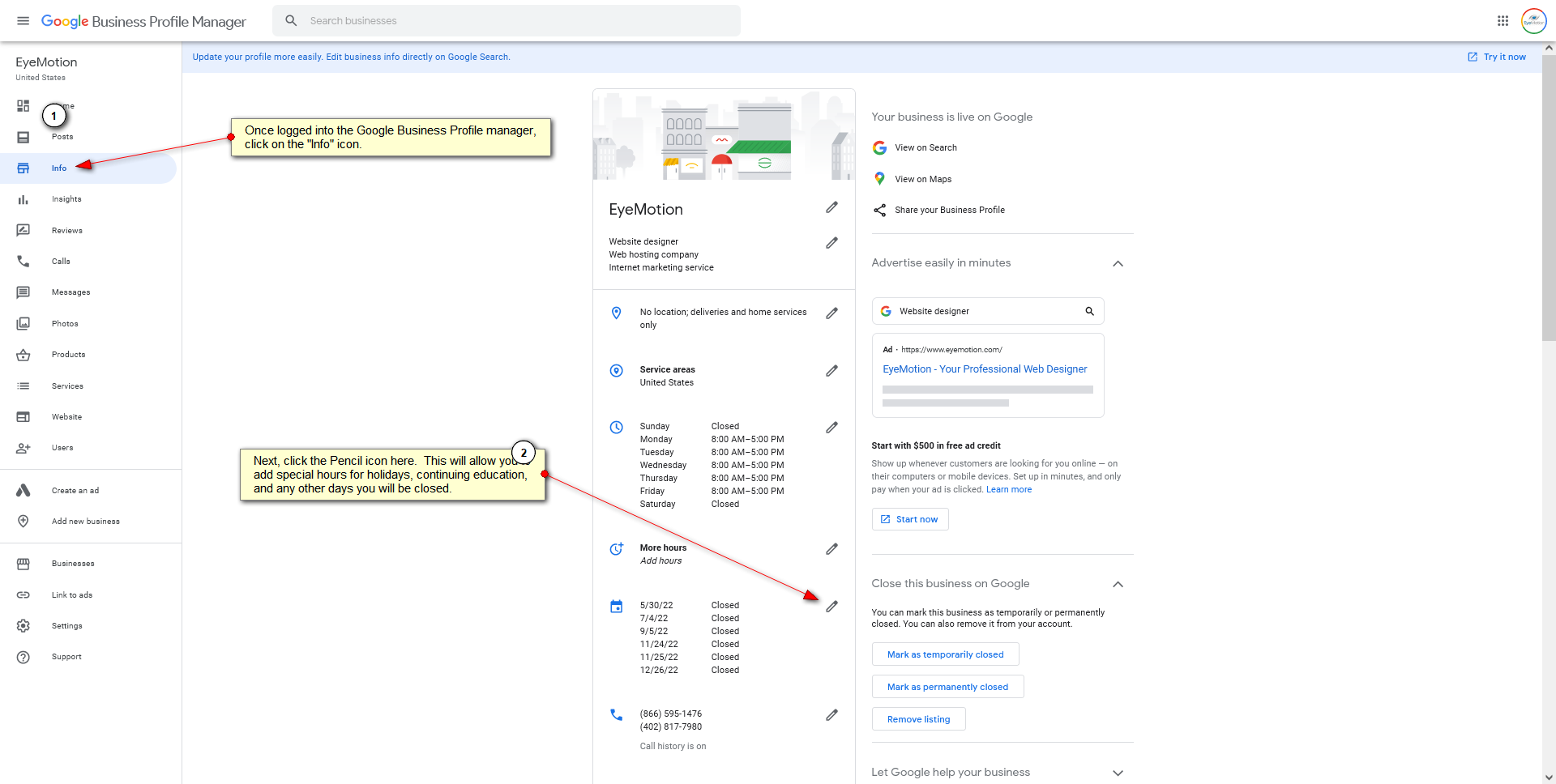 ---
#2.
Click "Add new date." The calendar seen on the left will then pop up and you can select the date and detail your special hours or closure for that day. Be sure to click "Apply" to save your changes.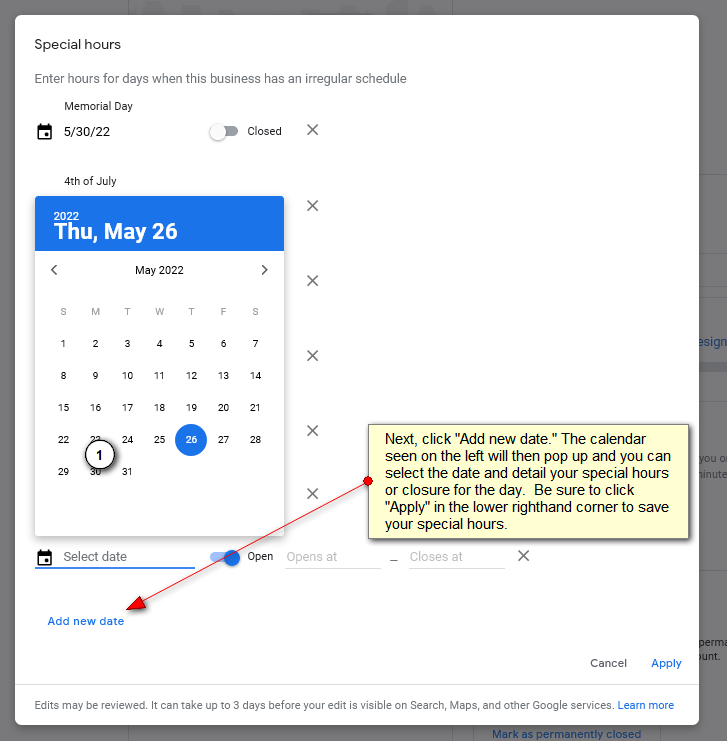 ---
#3. You can check to make sure your special hours are showing correctly by Googling your business name and checking the hours in the listing box. As you can see below, EyeMotion is closed this Monday since it is Memorial Day.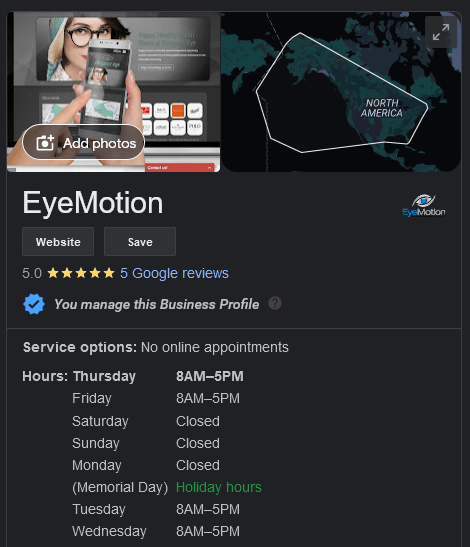 That's it! Following these simple steps will keep your profile hours updated...which helps your search engine optimization and keeps your patients from getting frustrated when they travel across town to find you aren't open, even though Google said you were!