A
New
Grab-Your-Attention
Stereo
Website
When Dr. Michael Tran of Western Center Eye Care wanted a new website to match the vibe of this Fort Worth, TX, practice, one of our designs grabbed his attention.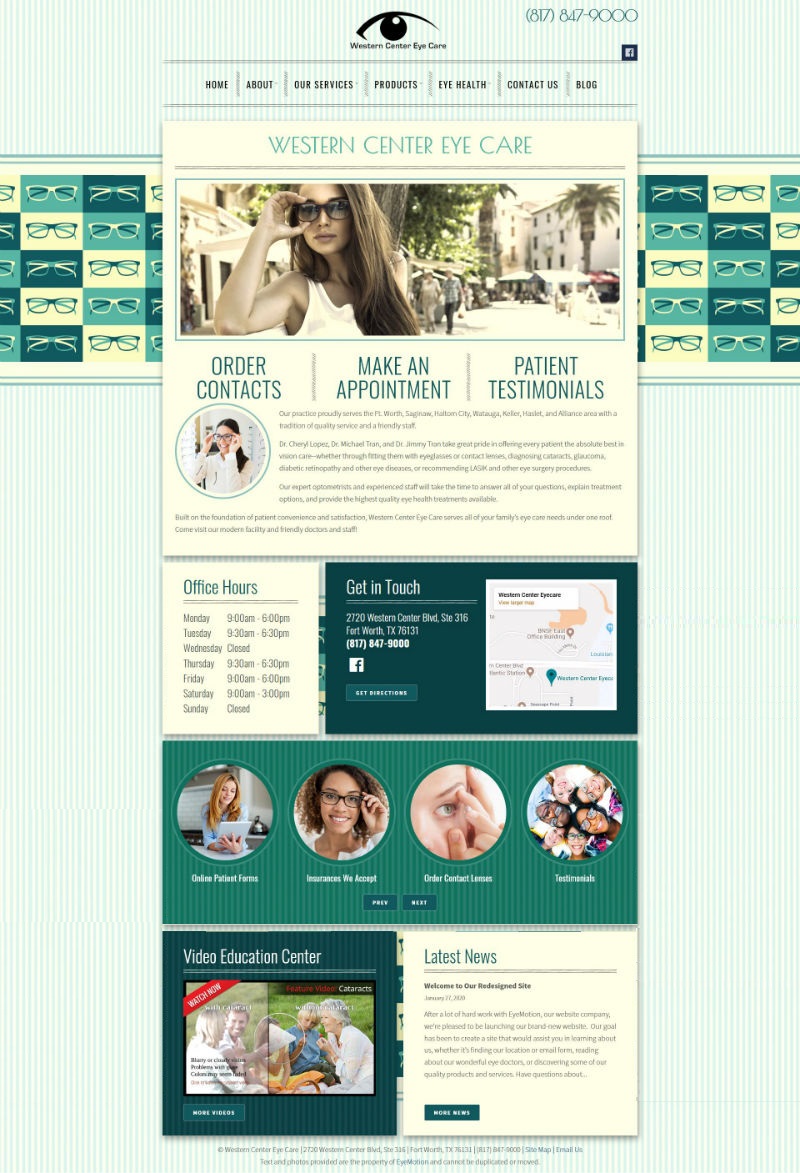 While there are no mustaches or plaid flannel shirts in sight, our STEREO design has a touch of retro, hipster flair. You've no doubt noticed eyeglasses are everywhere in design these days—fabrics, purses, wall art, etc.—and EyeMotion created this design to get in on the action. We layered a fun glasses background panel on top of pinstripes to create a subtle parallax motion caused by these background images moving at different speeds. Head to Dr. Tran's new website--
https://www.wceyecare.com/
--to see this eye-catching effect in action.
While there, also check out the sliding carousel on the home page, featuring online patient forms, accepted insurance info, contact ordering, testimonials, and more. We think Dr. Tran's patients will love the movement and interactivity of this new website.
Interested in learning more about EyeMotion's STEREO design? Check out the 6 color palettes we created
here
, and if you like the design but want custom colors, be sure to ask us!