Introducing
Our
New
Website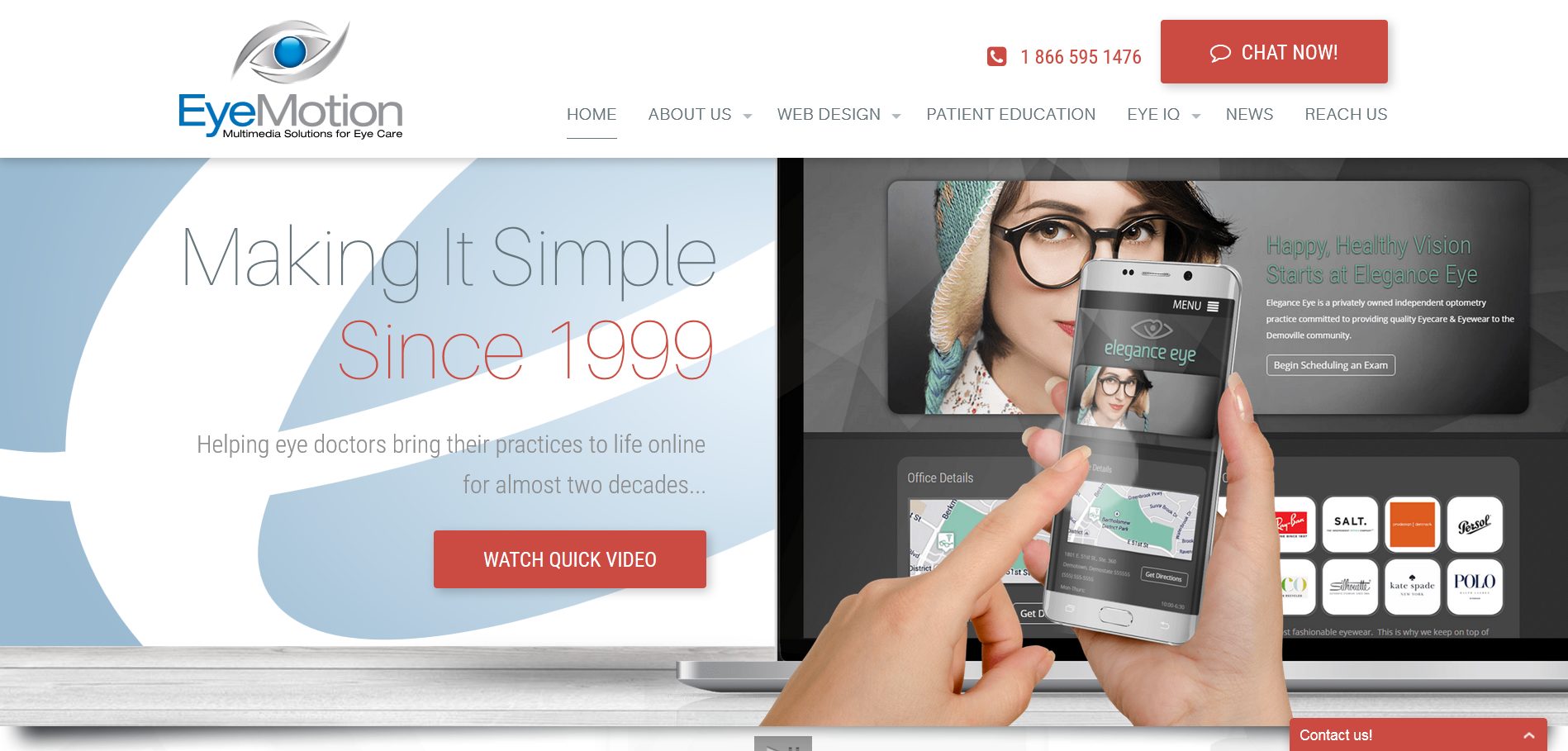 We've been so busy creating great sites for our clients that we put our own EyeMotion.com site on the backburner. Well, we finally got our own redesign up and running!
Play with our new portfolio feature, watch our cool new video, and check back often for news updates. With our new Eye-IQ products, and some new website designs up our sleeves, it's an exciting time for our company.
We'll also be adding additional testimonials and more FAQ's with some training modules and resources as well.
Our new site features:
We hope you like it!