Need
Customization?
EyeMotion
can
do
that!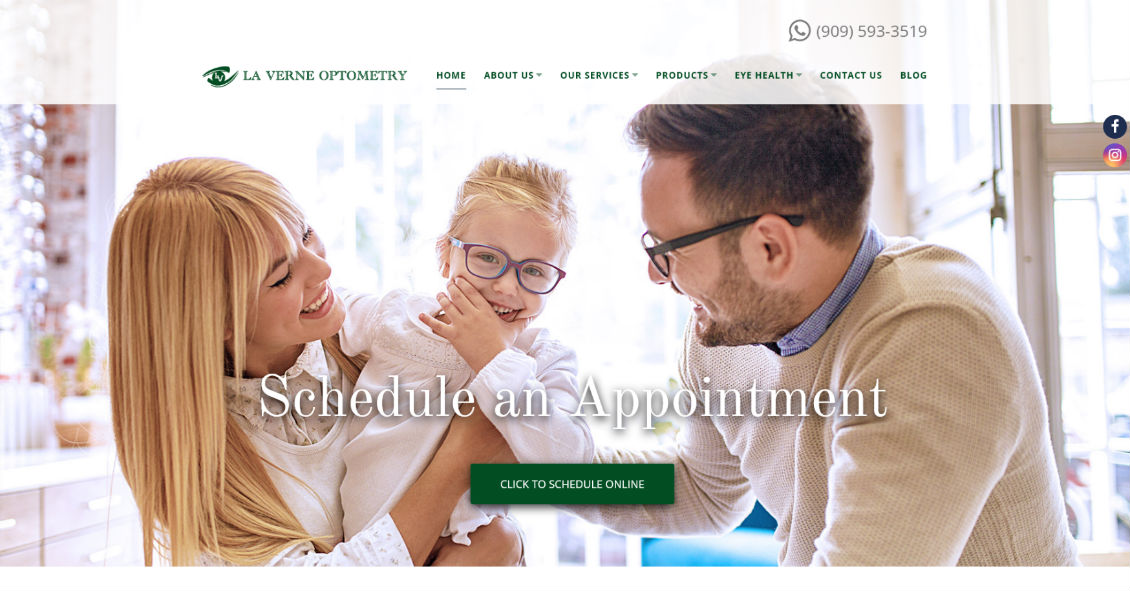 We had done a website for La Verne Optometry many years ago, and then in 2014 we built a second site for the practice. When Dr. Alva bought the practice from the semi-retiring Dr. Guido, he was interested in getting an updated website look and feel for his new business. We were pleased and honored that he chose to remain with EyeMotion, based on the service we had provided for this practice for over a decade.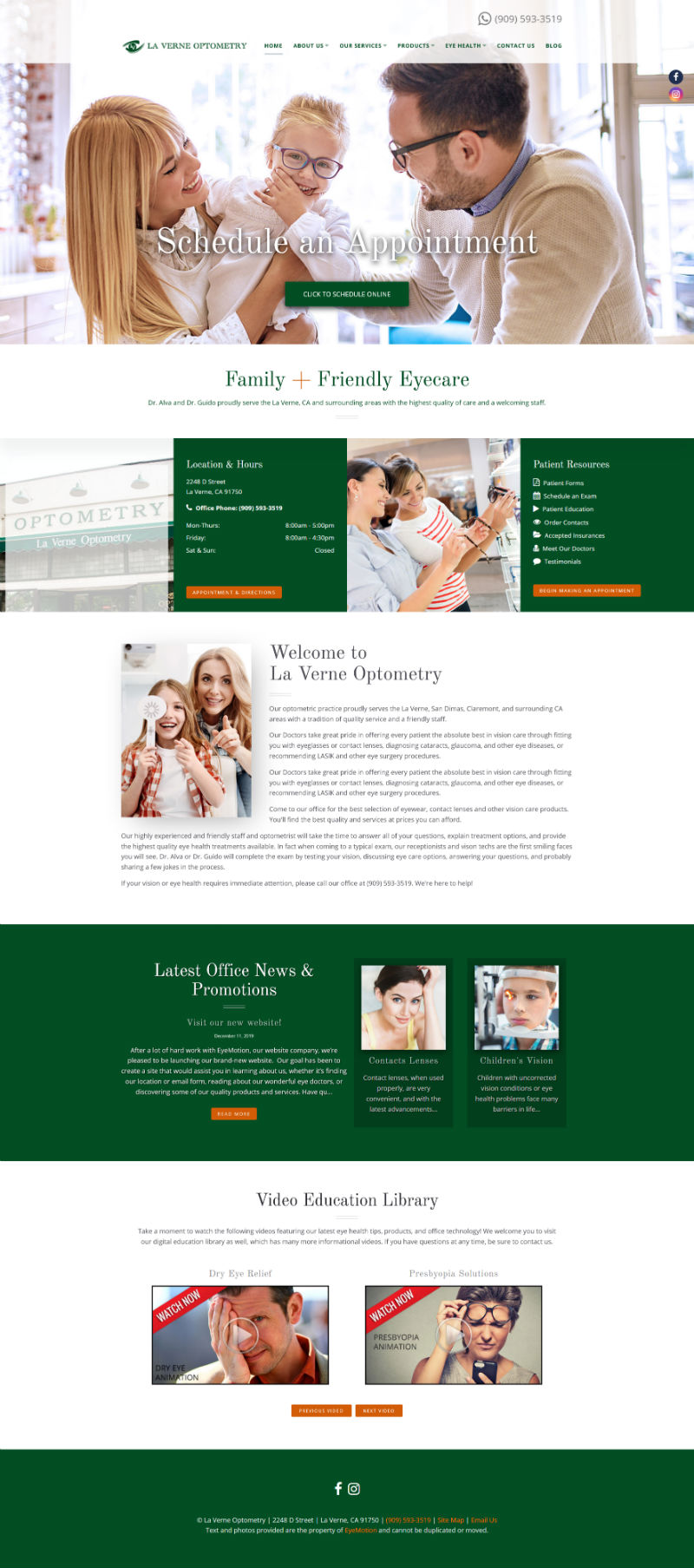 Michael Alva and his wife, Grace, really liked the look and feel of our Vision design, but they wanted a customized color scheme to tie in with the local college's colors. We were pleased to be able to adapt the design to work with the new palette, and the Alva's are thrilled with their brand-new website. All of us here at EyeMotion enjoyed the opportunity to continue to serve La Verne Optometry and look forward to being their website partner for many more years.
Thank you, Brian and Grace Alva! We've loved working with you and look forward to getting to know you better!